Welcome to the University of Manchester Christian Union!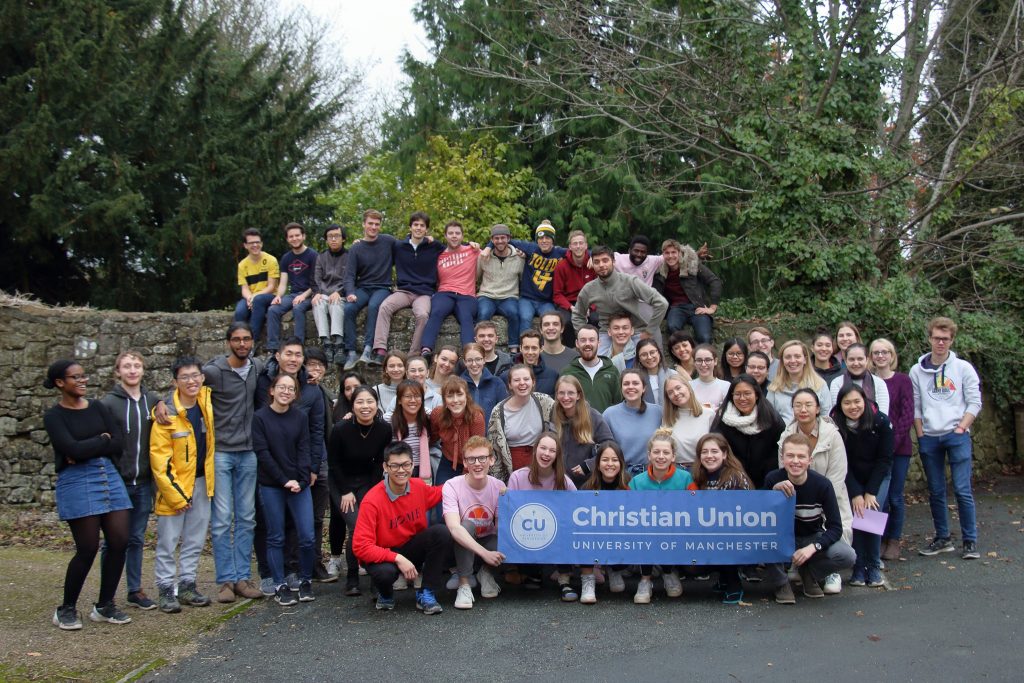 We are a group of Christian students at the University of Manchester with one aim: to give every student an opportunity to hear and respond to the message of Jesus Christ. We meet regularly on Tuesday evenings and hold events where the Christian message is explained from the Bible in a clear and approachable way. Hall groups meet every Friday all across campus and there are regular prayer meetings throughout term. To find out exactly what we believe, have a look at our doctrinal basis.
If you're interested in getting involved, or finding out more about what a typical week looks like for us, we have a timeline on this page.
Due to the current pandemic, we're not able to meet in person. However, we are uploading content we think is interesting to discuss during these times and have weekly, informal discussion groups on zoom that are open to all. If you'd like to get involved with these things, check out our Facebook (link at the top of this page) or feel free to get in touch! We also keep copies of the content on this website.
---
If you would like, you can register as an official member of the Christian Union with our Student's Union here.