2nd Year Management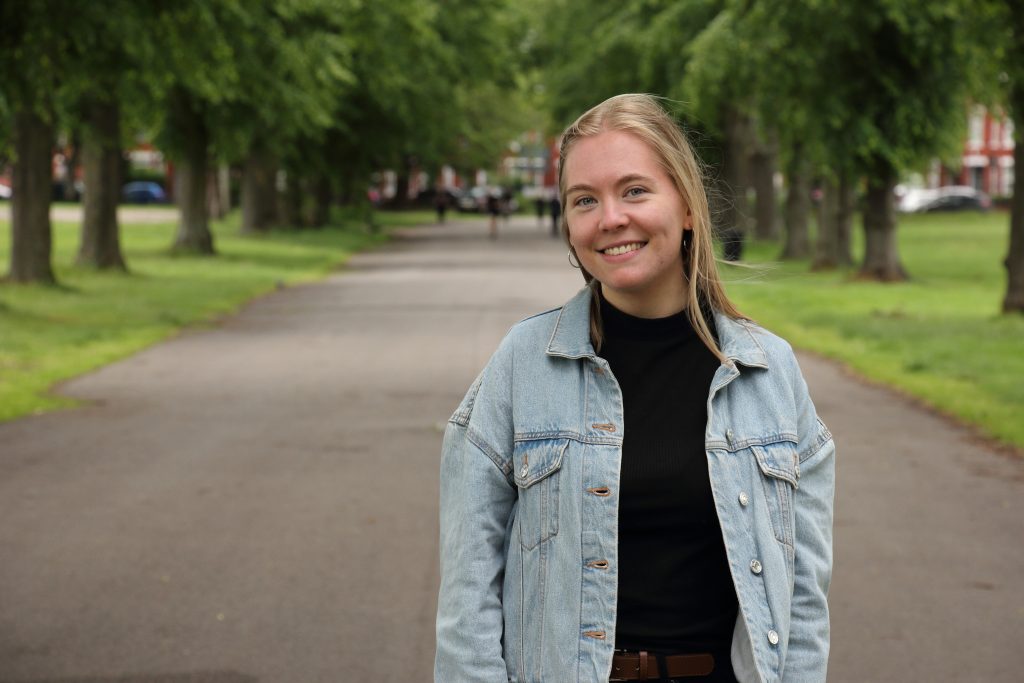 What's your name, where are you from, what course are you studying and what year of university are you in?
My name is Matilda Ljungberg. I'm from a town called Örebro in Sweden and I'm going into my 2nd year studying Management.
Can you remember how you were feeling before coming to university?
I felt like I was about to step into the unknown. I was moving to a city where I literally knew no one and I had no idea what to expect from uni. It was a bit daunting but I was also really excited to finally see what life in Manchester would be like.
What was your favourite thing about freshers week?
Finally meeting people! It turns out that I met many of my closest friends during freshers. It was also great to see that there were so many things I could get involved with and that everyone was so welcoming.
Can you remember how you were feeling by the end of freshers?
I remember feeling exhausted but also very excited. I was excited to get to know people more and even to start my modules!
What helped you the most coming to university?
The thing that helped me most was my faith. When everything else was new and a bit uncertain Jesus was the only constant in my life
What is your top tip for a fresher coming this September?
To stand up for who you are from the beginning. It sounds like something everyone would say but it really is true. I decided to be open about my faith from the start and people respected that much more than I thought they would. That made it easier to be myself as I got to know people better.