3rd Year Materials Science and Engineering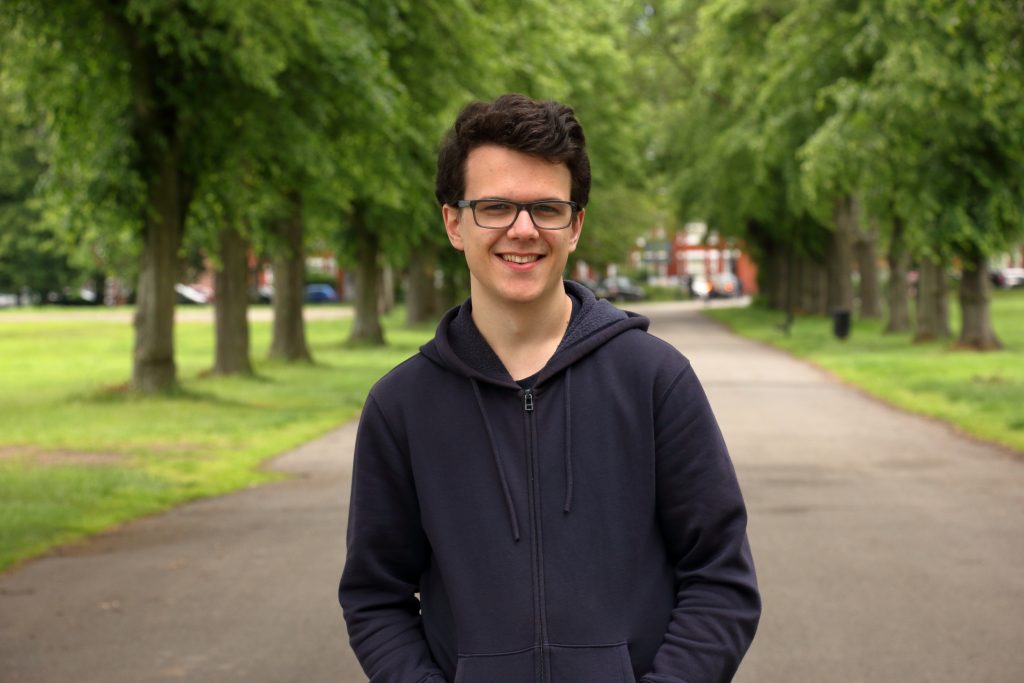 What's your name, where are you from, what course are you studying and what year of university are you in?
My name is Jamie, I am from a small town near Sheffield called Kilnhurst. I am about to go into my first year of material science and engineering after doing a foundation year in mathematics.
Can you remember how you were feeling before coming to university?
Before coming to university I was feeling excited to have independence properly for the first time, but I was also nervous about being lonely and the difficulty of my course.
What was your favourite thing about freshers week?
The CU events with everyone being really approachable and welcoming – I'm not a particularly social person but everyone was welcoming and easy to talk to.
Can you remember how you were feeling by the end of freshers week?
I felt much more calm about being at university, I had gained a solid group of friends already through church and CU, who were available whenever I needed someone to talk to, which I was nervous I wouldn't find.
What helped you the most coming to university?
My parents had planned a weekly budget so I wasn't stupid with the student loan which was good and I already knew a few people from church prior to coming, so I already had a few familiar faces even the first time I went to stuff alone!
What is your top tip for a fresher coming this September?
The worst thing to do if you're struggling is to isolate yourself. Throw yourself in and people will make you feel like you're a part of everything from the start.